In the new Biden-Harris administration, the Department of Justice today abandoned a case against Yale, after suing the Ivy League university and accusing it of discriminating against white applicants and also Asian American applicants in its efforts to admit more Black and Hispanic students, who are historically drastically underrepresented at the elite institution.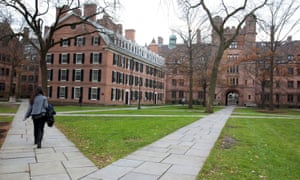 The Associated Press reports that the DoJ:



On Wednesday dropped its discrimination lawsuit against Yale University that had alleged the university was illegally discriminating against Asian American and white applicants.

The Justice Department noted in its filing that it was voluntarily dismissing the action, filed in October under the Trump administration. A judge must still sign off on it. Federal prosecutors had argued the university violated civil rights laws because it "discriminates based on race and national origin in its undergraduate admissions process, and that race is the determinative factor in hundreds of admissions decisions each year."

"Yale is gratified that the U.S. Justice Department has dropped its lawsuit challenging Yale College's admissions practices," spokesperson Karen Peart said. "We are also pleased that the Justice Department has withdrawn its notice of violation of Title VI and its notice of noncompliance."

In a statement, a Justice Department spokesperson said it was dropping the lawsuit "in light of all available facts, circumstances, and legal developments" and notified Yale on Wednesday that it had also withdrawn its determination letter that the university discriminated based on race and national origin.

But the spokesperson said the department's underlying investigation, aimed at ensuring Yale complies with federal anti-discrimination laws, remains ongoing.

The Justice Department's investigation which stemmed from a 2016 complaint against Yale, Brown and Dartmouth also found that Yale used race as a factor in multiple steps of the admissions process and that Yale "racially balances its classes."

The Supreme Court has ruled colleges and universities may consider race in admissions decisions but has said that must be done in a narrowly tailored way to promote diversity and should be limited in time. Schools also bear the burden of showing why their consideration of race is appropriate.

Yale has said its practices comply with decades of Supreme Court precedent and that it considers a multitude of factors and looks at "the whole person when selecting whom to admit among the many thousands of highly qualified applicants."
One of the lawyers on Donald Trump's new impeachment defense team said today it would be "idiotic" and "insane" to dispute the legitimacy of the 2020 presidential election result during the former president's Senate impeachment trial next week.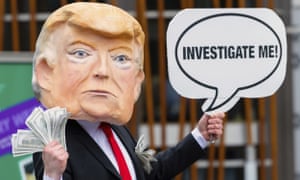 He also said Trump hasn't pressured him to make those arguments.
Bruce L Castor appears supremely confident of victory in the case.
In an interview he told Reuters:



"Injecting that into a case that is already a winner would be idiotic," said Castor, noting: "It would be insane to do that."

"Nobody has pressured me to make that defense," Castor added, saying Trump was happy with a brief filed by Castor and his co-counsel David Schoen on Tuesday.

The two defense lawyers are preparing for trial before the U.S. Senate beginning February 9.

The chamber will consider an article of impeachment passed by the House of Representatives charging Trump with inciting the deadly January 6 storming of the US Capitol by his followers.

In their response to the charge on Tuesday, they argued that the Senate lacked authority to hold an impeachment trial for a president who has left office. Castor told Reuters that would be the primary defense argument.

Forty-five Senate Republicans backed a failed effort on January 26 to halt Trump*s impeachment trial for that very reason, in a show of party unity that some cited as a clear sign he will not be convicted.

Democratic lawmakers said in a brief on Tuesday that Trump pointed a mob "like a loaded cannon" at Congress and should be barred from holding public office in the future.
As Guardian US reported at the weekend, Castor is a former acting attorney general of Pennsylvania and a prominent Republican who has been slammed by advocates for victims of sexual crimes because of his stance against reforms involving help for past victims of Catholic priests and in the case of university football coach and predator Jerry Sandusky.
And Castor gained notoriety for declining to prosecute Bill Cosby more than a decade before the entertainer was eventually convicted in 2018, and also sued Cosby's victim, Andrea Constand, in a case that was dismissed, and then was sued by Constand for defamation, which was settled.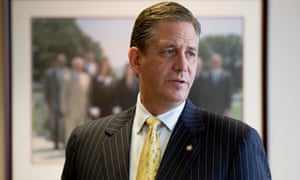 More background to Castor controversy here.